Mulching Delivery & Install
 Professional Mulch Installation across Ontario, Yates, and Seneca County, NY
Choosing The Right Mulch For Your Pro
Known by avid gardeners as "jewelry for your garden", mulch is typically available in 3 basic colors: black, brown, and red. Some homeowners want the color of their mulch to blend seamlessly into their landscape while others may want to accentuate or highlight their land.
Black Mulch

: Black mulch typically looks best against lush green foliage, such as shrubbery or vines. For gray and contemporary homes, black mulch is recommended.
Brown Mulch

: Brown mulch is typically paired with red brick homes. The brown mulch will accent the natural brown undertones contained in brick.
Red Mulch

: If your garden is more on the floral side with golds and warm tones, red mulch will give your garden the "pop" you're looking for.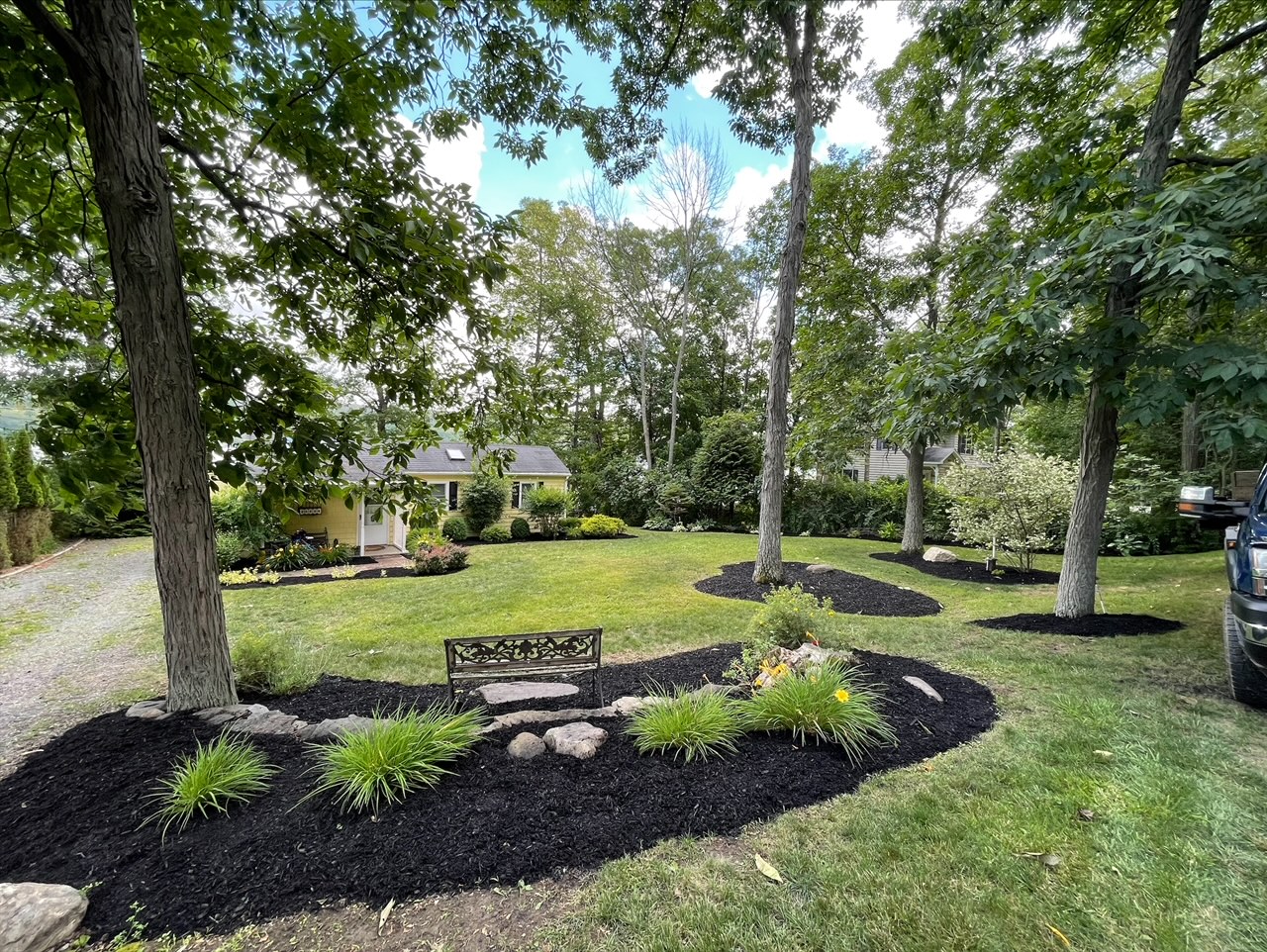 Speak with the professionals at All American Landscaping today!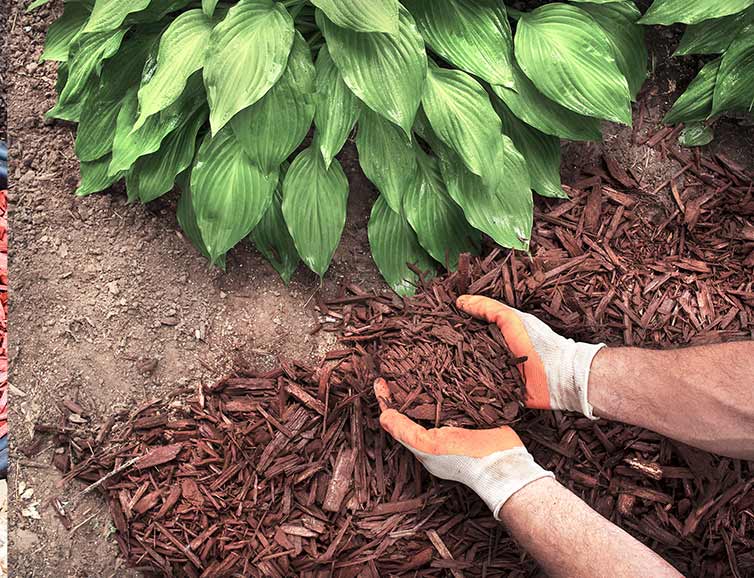 How Often Does Mulch Need to be Replaced?
Mulch replacement will depend on the type, adn color of mulch you choose, combined with environmental factors. In some places, organic mulch can last as long as 5-6 years before it needs to be replaced. Due to the Northeast's environmental conditions, homeowners in our region may choose to replace their mulch annually or every other year. Since we experience the traditional 4 seasons, factors like heavy rain and snowfall can expedite the decomposition process of natural mulch. If you're unsure where to start, give our landscaping contractors a call today at 607-244-6331 and we can help you decide on which mulching option is best for you.
Let's Get Started
Whether you're looking for a lawn mowing service or a full landscaping maintenance plan, the experts at All American Landscaping have you covered. Call now.